Odessa Women

When a friend first talked to me about Odessa women, I first thought he was referring to girls in the West Texas town of the same name. But the Odessa he was referring to is in Ukraine and is known as "the Russian Paris". So I imagined walking down an Odessa street filled with delightful cafés and a book in my hands. However, Odessa is a little different in reality, but has plenty of romantic spots for you and your Odessa lady to enjoy. Not only that but Odessa is a dynamic city full of friendly people who love their city, the "Pearl of the Black Sea" as it is called. As you can see from the photos to your right the beautiful single women in Odessa are the best representatives of their wonderful city.


How many Ukraine single beauties can you meet in Odessa?
Find Out! 602-553-8178

About an Odessa woman, I must say that she is very different from any stereotype you might have about Eastern European women. As surprising as this may sound to you, people in Odessa, single women especially, are very elegant in everything they do to the point that they really seem to dress up every day, even just to go to the market. In addition, Odessa's lovely ladies are very prone to liking the old-fashioned chivalrous styles. So when you date a beautiful Odessa woman, get ready to pull up the "Miss Manners" arsenal of advice and see what happens.
Anything else? Well, yes, both men and Odessa women are famous for their sense of humor.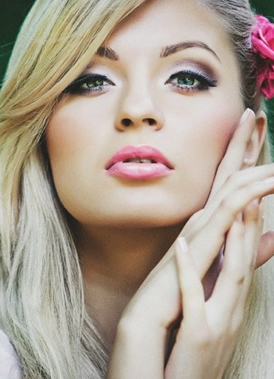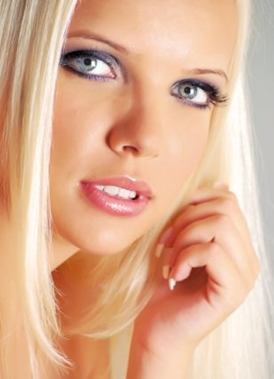 It can be a little wild for foreign people. If you want an example, I once went to a party and someone showed up with a gas mask and a cape... It was so hilarious for everybody and so shocking for me at the same time, that when my date noticed it, she took my hand and said... "That's OK, he's just kidding" to calm me down. I forgot I went to Odessa during one of their festivals.


Oh, I think I should also tell you that you should be thoughtful when invited to an Odessa woman's house. Why? Because Odessa women can be very fond of humor, but they are also rather traditional and also superstitious. Odessa families give the red-carpet treatment to their guests, so behave. Take a small present for your hosts and get ready to take off your shoes and wear a pair of slippers in the house, if asked to. If invited to dine, eat until you are full but leave some food on your dish. If you empty it, you will be offered more food but considered rude if you reject. If taking flowers, never take them yellow or in even number, as it is consider the color for mourning or bad luck.


Want to go to Odessa to meet Odessa women? We can help, yes. We can assist you arranging everything you will need here in Odessa, including arranging your very first date with her.
In addition, a few times a year, we organize a romance tour to Odessa. During it, we organize meetings in which we will invite you and some of the beautiful Odessa women who have signed on this site and the other guys on the tour... What follows is a no-brainer, isn't it?


About Odessa's history, here's a quick overview. Odessa was founded in the late 18th century. As it developed as an important seaport city on the shores of the Black Sea, Odessa soon attracted people
from all over Europe and became a major trade port

in Eastern Europe. Odessa has remained a important city throughout the 19th and 20th centuries during it's Russian and Soviet eras, and today as one of Ukraine's major cities.

There you have it: great town, great Odessa single women, and all that's missing is a life changing trip for you.
Russian Woman
Phone:
1-800-576-3367
Copyright
© 1996 - 2023 www.russianwoman.com