Single Kiev Women

What are Single Kiev women like? Though every Ukrainian woman is different, you will find that Kiev women are straightforward, but polite and dedicated to elegance. A Kiev woman believes that a lady must always be a lady and a gentleman must always be a gentleman. This does not mean they do not know how to have fun and enjoy themselves, but Kiev single girls have no problems in understanding that life has its ups and downs and try to stay positive; showing the best of their beautiful and very Ukrainian sense of humor. You will find Kiev women sunny and delightful to know.


Yes these beautiful Kiev ladies are available and interested in finding
a foreign man. That guy can be you!

Are you ready to go meet her? Say no more: Let us assist you with the first date with your special single lady from Kiev if you like. If you take into account that you will not need a visa to travel to Ukraine, it's very easy to go visit your lovely lady in Kiev.


A few times a year, we organize what we call our romance tour to Kiev Ukraine. You just need to check out the departure date and book your seat with us. In Kiev, we will organize a social gathering and you will invite eligible single Kiev women that have signed up on our site to attend.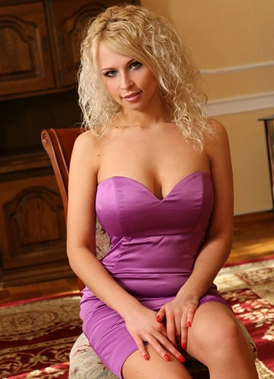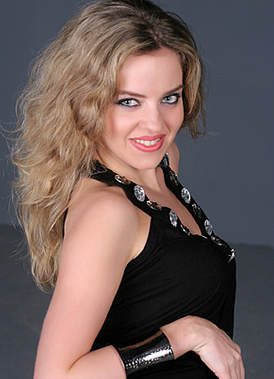 Then you meet these beautiful Ukraine ladies in person, chat with them, collect their numbers, date them during the rest of the tour, and see what happens. Translators are provided during the social.

Wondering what to do and where to go in Kiev Ukraine?

Actually, in Kiev there are plenty things to see, especially its remarkable architecture: Sophia Cathedral was built in the 11th century as well as the Golden Gates, the Michail church of Vidubets monastery and Uspenskiy Cathedral during the 12th century. Kiev women and men built the Troitskaya Church of Kiev-Pechersk Lavra, the Spas Church on Berestovo and the Kirillovskaya church. More? Iliinskaya church was built in the 17th century; the buildings of Kiev academy a century later and Andrejevskaya church, Mariinski Palace and the Klovskiy palace too. As if that weren't enough, the Contract house and the Vladimir Cathedral were both built during the 19th century and, last but not least, the famous Kiev Opera house and Kosoi Kaponir underground castle were both built in the 20th century.

To that, add both the lively nightclubs and the beautiful Dniepr river. Don't worry, for you and the women, Kiev has plenty of romance and fun.

Kiev is not only one of the oldest cities in Europe (1500 years old and counting), but also one of the most interesting ones. Living in Kiev does not only mean having the legacy of churches built in the 11th century or the like in your city as silent witnesses of the history of eastern Europe, it also means

enjoying the beauty of a city full of welcoming people, beautiful Ukrainian women, modern buildings, a strong cultural movement, and (should I mention this? oh, well, here it goes) delectable food too.

As you may have figured out, I am not going to narrate the 1500 years of Kiev's history here, but the legend says Kiev was founded in the 5th century by three brothers and a sister

who were looking for a beautiful place to live and found the current Kiev region to their liking

. They named the new town Kiev, in honor of the bravest of the brothers; and they name the small river Lybid, after the sister. Since then, Kiev has gone through peaks and valleys, periods of high regional influence as well as times of tribulation. Kiev stands tall, and its lovely single women are anxious to meet you.

Make your own history with Kiev women! 602-553-8178
Russian Woman
Phone:
1-800-576-3367
Copyright
© 1996 - 2023 www.russianwoman.com